I think most people have an older person at church that is full of wisdom and knowledge. We have one of those at church. He has not lived in our area for a terribly long time, but as we all have gotten to know him, we have grown to love him and respect him. Most people at church, when they get up to speak, now state their name first...because he made that request...and jokes and reminds us when we aren't doing a very good job. He is sweet, he is gentle, he is very wise, and for as old as he is (95), he still has his wits about him. He always tells me how much he enjoys my husband's Sunday School lessons and what a great guy my husband is.
Well, today, he stood up and told about what a bit of a hard time he has had. He lost a grand-daughter this past week and has another grand-daughter that was in an airplane crash about 6 weeks ago. He talked about what a miracle modern medicine is, but how much he worries about this grand-daughter. I instantly recognized this story (as you probably do too) from the few times I have read this blog: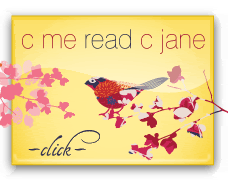 After Sunday School, I asked him if his grand-daughter was Stephanie and he said yes. I told him that I had read about it on the internet and he said, "Yes, it is her sister that is keeping that blog up." It made me giggle inside to hear a 95 year-old man talk about a blog and know exactly what it was. He told me about how much he loves those girls and again told me how much he worries about Stephanie. He also said how surprising it has been to him that they have raised as much money as they have...and then told me how much more money needs to be raised as the bills are astronomical.
I have been so emotional all day as I think about this blog that so many in blog land are reading and have been reading. How *I* have read this blog and cried for the family and prayed for them. How it all suddenly became a lot more personal today. I wonder how much better of a place this world would be if we paid more attention to the things that don't effect *us*, but do effect those we share this planet with.